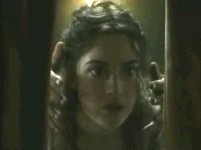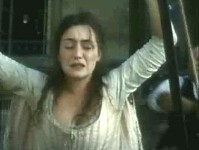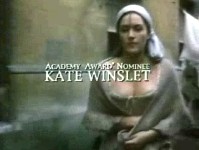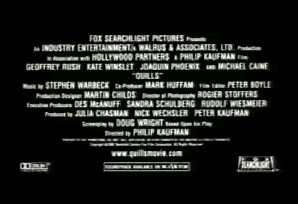 Visit the "
Rotten Tomatoes
" site for captures and a transcript of the trailer!
[Unfortunately, the pics are not posted on one page, but on 32 separate pages. :( ]
From the 'teaser' on www.quills-themovie.co.uk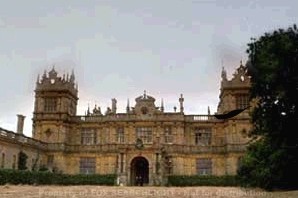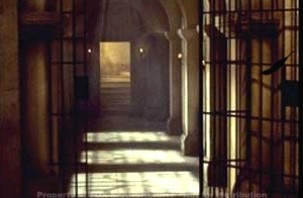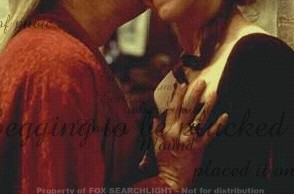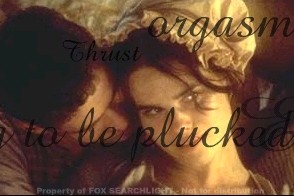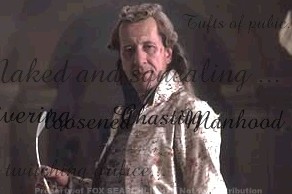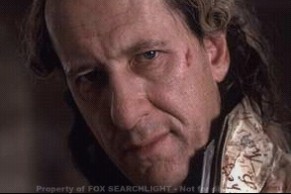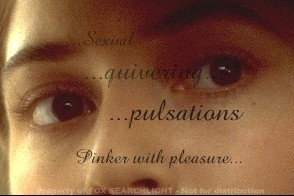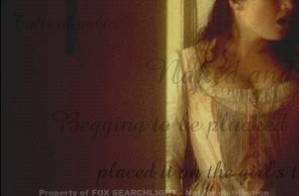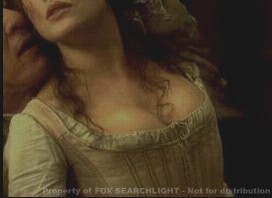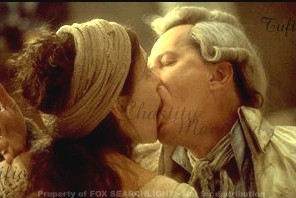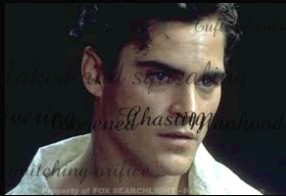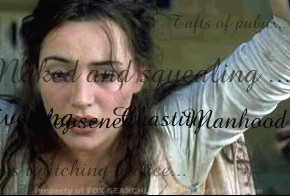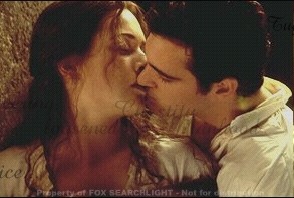 October 4: Clips from the Quills trailer was shown on E! News Daily this evening! (Thanks to Morgan for the tip!) Following is the transcript and a few screen captures:

Host Steve Kmetko introduced the trailer and did some voiceover explanations.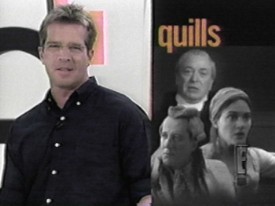 Kmetko: A movie with Hollywood's heavy hitters - Kate Winslet, Geoffrey Rush and Michael Caine - none of them actually from Hollywood - all star in the period drama Quills, and E! has your exclusive first look.


| | |
| --- | --- |
| Abbe: It's nothing but an encyclopedia of perversions! One man killed his wife after reading them! | Marquis: It's a fiction. |
| | |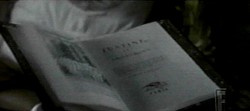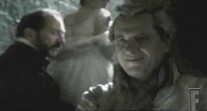 Kmetko: And quite interesting fiction. Geoffrey Rush plays the infamous French writer Marquis de Sade, whose sexual writings get him sent to an asylum.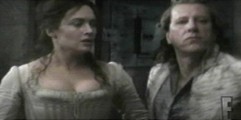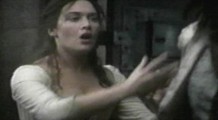 Marquis: [Talking with the Abbe] Conversation, like certain portions of the anatomy, always runs more smoothly when lubricated.


Kmetko: While institutionalized, Geoffrey meets up with Kate Winslet, a maid who secretly smuggles out his controversial stories.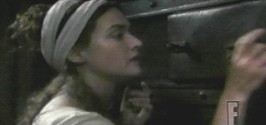 | | |
| --- | --- |
| Madeleine: Tell me, is it awfully violent? | Marquis: Most assuredly. |
| | |
| | |
| --- | --- |
| Madeleine: And terribly erotic? | Marquis: Fiendishly so. |
| | |

[Madeleine giggles, then reaches for the pages de Sade is holding. He pulls them away.]

| | |
| --- | --- |
| Marquis: A kiss for each page. | |
| | |


Kmetko: But life becomes more difficult when this writer's pages are finally read. [Scene of Madeleine listening to a story being read.]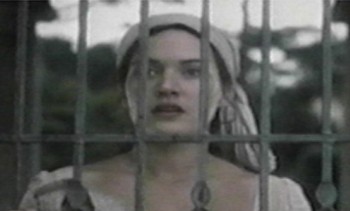 His doctor, played by Michael Caine, sees it as a way to keep Rush locked up forever.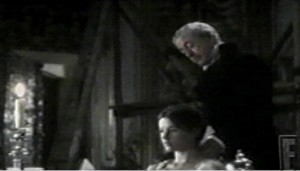 Doctor: [As de Sade is being 'treated'] A few more months of this, and you'll be fine.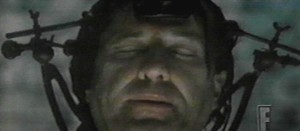 Abbe: [As he holds a distraught Madeleine] You mean to take us all down with you.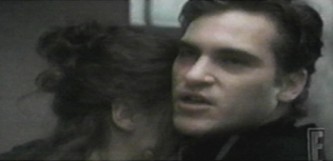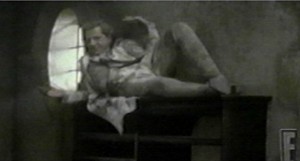 Madeleine: Don't come any closer, Abbe - God's watching.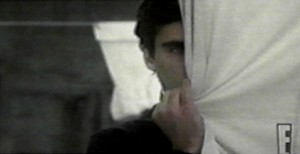 Kmetko: And a good time was had by all. You can find out who makes it out alive when Quills opens November 22nd.