Click on pic for full coverage of Kate at the premiere
or use the links below!
Links to premiere news:
Nov 3:
Empire Online
has a story and pics of the
Quills
premiere
Nov 3:
Yahoo!
Photos has two pics from the premiere!
Links to News:
Nov 2:
Empire Online
is devoting space to coverage of the festival, and features a pic of Kate as Madeleine on their London FF page.
Oct 31:
BBC News
previews the festival
Oct 6: The official festival site has been updated, and the program has been added.
GO!
iF Magazine
reports on the festival (Sept 14)
Empire Online
("London Festival Rocks"-Sept. 13)
BBC News
("Film Frenzy at London Festival"-Sept. 13)
Ananova
("London Film Festival Screening List Unveiled"-Sept. 13)
This is London
("More Stars For London's Festival"-Sept. 13)
Yahoo! News
("London Film Festival Screening List Unveiled"-Sept. 14)
November 2: From the UK Independent:
While the LFF still cannot boast the international kudos or glamour of Cannes or Venice, its eclectic selection of new films this year - the largest in the history of the festival - has caused a buzz in the capital.
Between last night's rock'n' roll movie from Cameron Crowe and the closing British film Born Romantic in two weeks time from writer director David Kane, also set in the world of music and dance, the mix includes Woody Allen's Small Time Crooks with Hugh Grant, Mamet's State And Main with Alec Baldwin, and Quills, a film about the Marquis de Sade with Geoffrey Rush, Kate Winslet and Michael Caine.

October 31: BBC News lists Quills as one of the highlights of the London Film Festival:
The 44th Regus London Film Festival (LFF) opens on 1 November with almost 200 feature films from all over the world on show. BBC News Online helps make choosing what to see a little easier with a pick of some of this year's festival highlights.
Quills is a sumptuous, thought-provoking period drama about the life and work of the Marquis de Sade. Star attraction comes from Kate Winslet, Joaquin Phoenix and Sir Michael Caine.

October 8: The Observer named Quills one of the highlights of the festival:
Phillip Kaufman's erotic-themed Quills continues the director's interest in libidinous topics - The Unbearable Lightness of Being, Henry & June - chronicling the Marquis de Sade's incarceration. It boasts a fine cast: Geoffrey Rush, Michael Caine, Kate Winslet and Joaquin Phoenix.


The program for the 44th London Film Festival was announced on September 13, 2000.

Excerpt from Empire Online:
The programme for this year's Regus London Film Festival was unveiled in London this morning and director Adrian Wootton made it clear that the 44th festival would be the biggest and best yet. With a new sponsor on board, this year's festival, which runs from 1 to 16 November, will screen no fewer than 196 movies - beginning with Cameron Crowe's Almost Famous.
Six other gala screenings will follow, including the Royal Charity Premiere of Into the Arms of Strangers, Quills with Kate Winslet and Geoffrey Rush, James Gray's The Yards, Bruce Paltrow's Duets, David Mamet's State and Main, Gurinder Chadha's What's Cooking and Dominic Moll's Harry's He's Here to Help.

Excerpt from "This Is London":
Hotly anticipated is Kate Winslet's appearance in Quills, Philip Kaufman's sumptuous period piece about the Marquis de Sade during his imprisonment in a Paris lunatic asylum in 1807. The script requires Miss Winslet to appear in various states of undress as a laundry maid who is also muse to Geoffrey Rush's de Sade.


About the London FF:

The London Film Festival is presented by the British Film Institute and is non-competitive. Its objective is the promotion of cinematographic art by presenting films of quality.

For two weeks in November, the heart of London quickens with the sights and sounds of the London Film Festival. If film is your passion, this is the place to be. During the festival fortnight, more than 150 movies and 75 short films, encompassing the best of world cinema, are screened at the bfi's National Film Theatre, the Odeon West End in Leicester Square, and other venues across the capital. This is a festival for audiences. Every night's a first night, with previews and premieres or gala performances, where the film-makers come to present their movies in person.

The London Film Festival is open to the public. A substantial number of accredited national and international press, TV and film buyers and distributors also participate.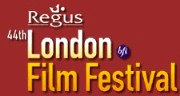 Quills played at the Odeon West End 2 on Friday, November 3 at 8:45 PM.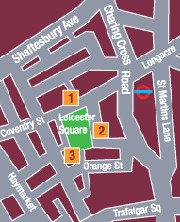 3- Odeon West End
Leicester Square WC2
TUBE: Leicester Square
Box Office Phone:
020 7928 3232
The London Film Festival is presented by --